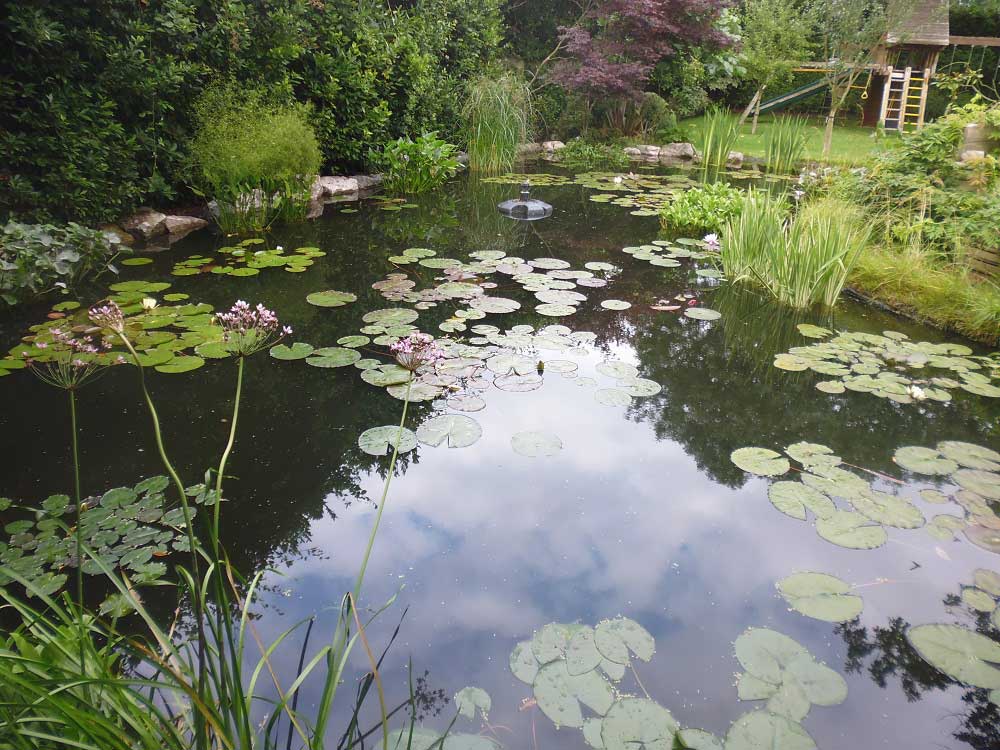 We can undo neglect, correct problems and bring fresh ideas.
Do you have a pond that is overgrown and uncared for, and needs to be restored to its former glory? Many people come to us after moving to a new house with a neglected pond. Perhaps you've always been dissatisfied with your pond. Perhaps the pond is looking a little tired and you simply want to revamp it, giving it a fresh look. We offer pond refurbishments and water garden refurbishments. Please contact us for an advisory visit. Wilde Waters Ltd is based in Cobham, Surrey.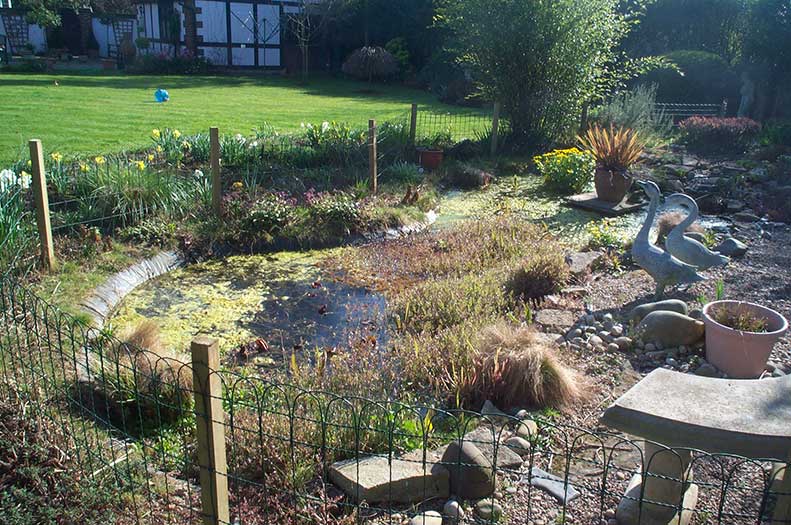 How can we be of help to you?
If you ask us to refurbishment your pond, we will look to undo neglect, to carry out basic cleaning and maintenance, and to develop your pond, exploiting the strengths in its design and maximising the opportunities to make it look more attractive.
We can drain and clean out your pond, provide new plants, modify or replace the pump and filtration system and make improvements to the appearance of the pond.
Some ponds have declined through neglect and mismanagement. Others are undeveloped and have not been allowed to reach their full potential. A successful pond will be both practical (e.g. a good filtration system) as well as attractive (e.g. a good selection of flowering plants).
If the pond is to stay looking at its best, it will need to be maintained correctly. We can give you suggestions or you can take advantage of our pond maintenance service.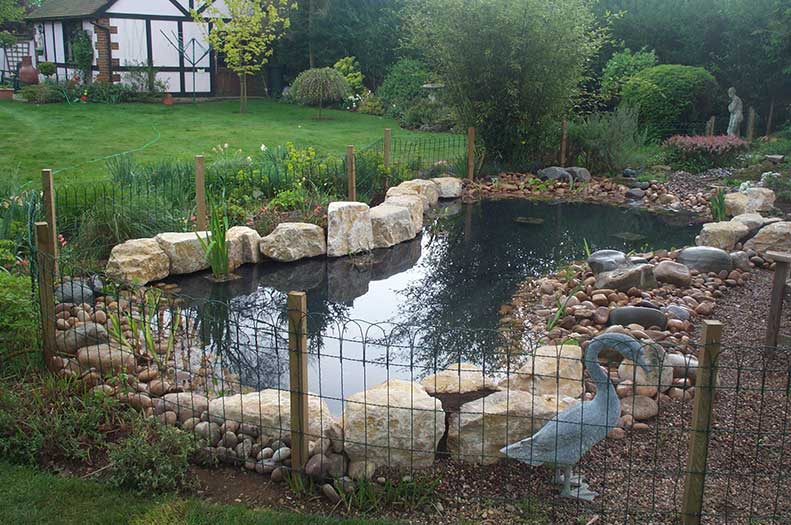 Over 25 years' experience.
We have over 25 years' experience in ponds and water garden refurbishments. Let us re-design your pond for you. Please contact us for an advisory visit on 01932 866 898.