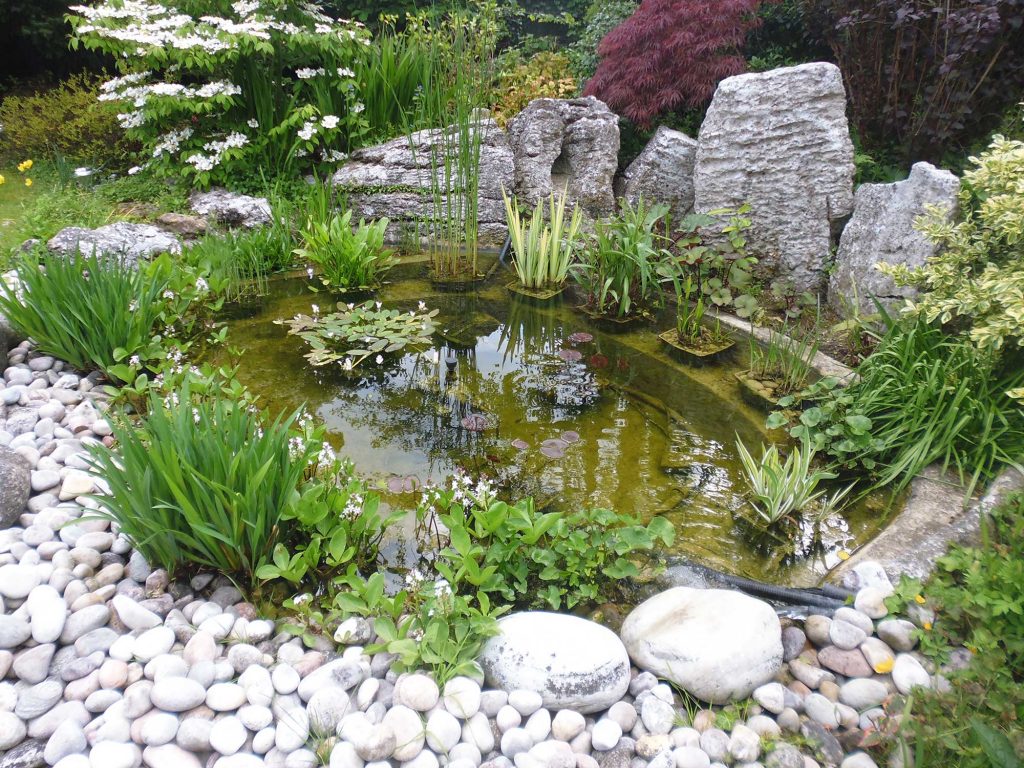 Pond maintenance company based in Cobham, Surrey
Ponds need regularly looking after if they are to succeed. If your pond hasn't been the success you had hoped for, or you don't want the responsibility and work, let us take care of your pond worries for you. Get in touch with us on 01932 866 898 to arrange an advisory visit. Wilde Waters Ltd is based in Cobham, Surrey.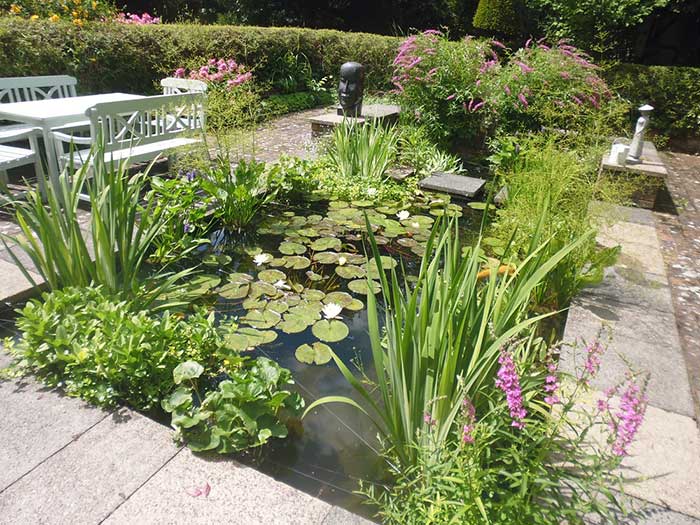 Our monthly pond maintenance service includes:
Netting leaves and debris from the surface of the pond
Keeping the water plants tidy
Trimming away the dead leaves
Filter maintenance, cleaning filter foams and brushes
Back washing canister filters
Changing the bulb in the ultraviolet clarifier
Cleaning and servicing the pumps
Brushing the rocks in the waterfall or stream
Cleaning fountain jets
Removing blanket weed and duckweed from the pond
Applying medication to control blanket weed
Testing the water for PH, nitrite and ammonia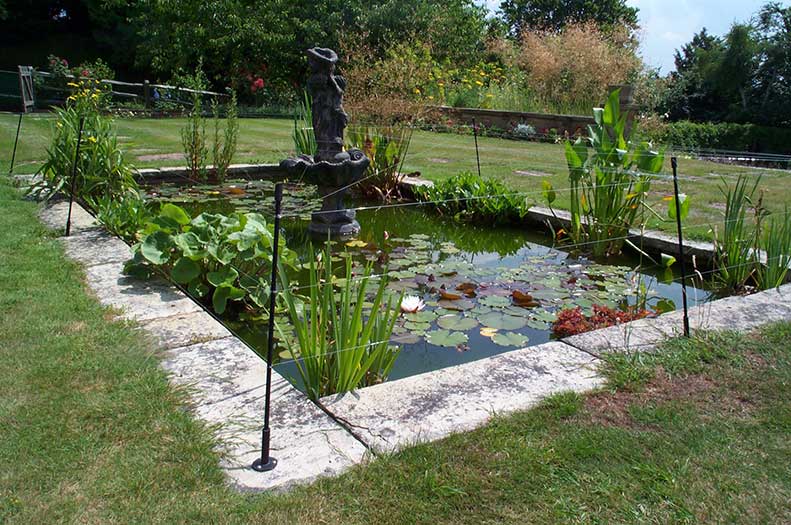 Water garden maintenance services
Water gardens will quickly deteriorate if they are not properly cared for. Cleaning the pond once a year is an important job that needs to be done. But left alone and unsupported by regular maintenance throughout the year, most ponds will quickly go wrong. We have over 25 years of experience in water garden maintenance, so you can be confident that your pond is in safe hands. Please contact us to discuss your water garden maintenance requirements. Wilde Waters Ltd is based in Cobham, Surrey.